AIM has a new logo!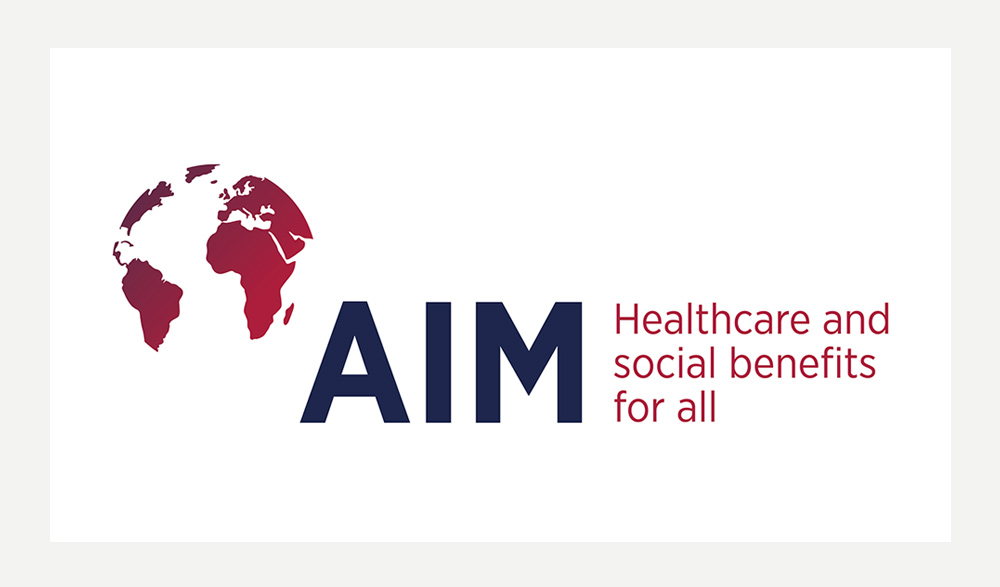 Looking back at the history of our logo, its evolution since the birth of our association in 1950 is quite obvious. The first publications contained an image of a globe surrounded by people holding hands, which was not really agreed on as official logo but was still used. It represented mutuality as a moral link which can establish harmony among people belonging to the same planet.
The first official logo was used from 1953 and stood for the steady "ship of mutualism", ready to face any upcoming tide.
Later on, the logo became more abstract. It highlighted the international aspect of AIM by representing the "four corners (or continents) of the world". This logo was used for fourteen years and was simplified in 1994. That was also the year when AIM started to use its "blue" colour.
The logo was again modified in 2014. AIM changed its communications strategy in 2012 in the framework of the new Communications Task Force. As a consequence, both the logo and the website were redesigned.  The name AIM on the logo was considered as "unclear" for non-French speakers and the text was thus added.
However, the typography is today out-dated and the lack of contrast in the colours made our logo not as visible as it could be. The revamp of our website was the occasion to refresh it. And so we did!